SkyAuction SLS Las Vegas Deal and Westin Las Vegas No Deal looks at two SkyAuction items closing today and their value compared to room rates directly through the hotels.
SkyAuction.com has a line on the top of its webpage "Over 1,136,484 auction winners since 1999."
I imagine my wins between 1999 and 2003 account for about 20 of those. I think my best SkyAuction deal was $195 for a timeshare condo 7-nights at Samoset Resort, Rockport, Maine on the coast in the snow for Christmas.
Today I perused through SkyAuction offers checking for hotel deals. I don't think I have looked at SkyAuction.com in a couple of years. Hotel loyalty programs work fine for me to get upscale hotel rooms at bargain rates. One of the real values for SkyAuction in my opinion is the ability to find a large timeshare property in a beach location at a good price for a one week vacation with family and friends.
Just be sure to read all the fine print. And avoid speculative booking unless you have a real plan to travel or the deal is so good that you will make plans to pay for the travel necessary to utilize the lodging.
Auction bidding can be like a poker game and an expensive habit if you get addicted. I'll admit my waste. In years past, I popped down $200 or $300 on impulse for winning bids on great hotel deals, then realized I did not want to spend the $1,000 for airfare and rental car to build a trip simply to use the hotel bargain. I made purchases and then cut my losses by throwing away the hotel stay. These days I am much more circumspect before making travel purchases. I keep a lot more of my money at hand that way.
SkyAuction.com Lodging Deals
SLS Las Vegas, Curio Collection by Hilton (CurioCollection.com)
SLS Las Vegas opens August 23 and is one of the original members of Hilton's new Curio Collection.
SLS Las Vegas hotel is available today on SkyAuction with a bid of $42 per night and a choice for one to seven nights for a stay between September to December 2014.
Tax and service charges are $49.00 per room per night additional.
$91 per night looks like a great deal for a World Superior Room. There is also a $20 processing fee as the winning bidder.
Offer is based on single or double occupancy in a World Superior King Room accommodations.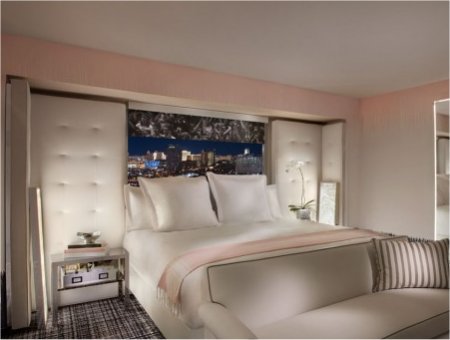 World Superior King: A unique combination of stylish, yet whimsical elegance welcoming guests from around the globe.
Assume a $42 per night winning bid and four nights at SLS Las Vegas for $384 with or $96 per night.
The rate is higher when booking through SLS Hotel..
$144 rate is $189.28 after tax and resort fee.
SkyAuction $96 per night looks like a good deal for SLS Las Vegas.
The first rule of auction bidding is know what price makes a good value. You can always win a bid, but did you get good value from your win?
Starwood's Westin Las Vegas for $58 per night caught my eye.
$58 per night is a good deal for this hotel. The problem though is there are many more add-ons to the $58 per night.
Bid Per Room Per Night & Choose Your Length of Stay
thru March 2015 at Westin Las Vegas Hotel Casino & Spa in Las Vegas, Nevada!

Stay a minimum of 1 Night or up to 14 Nights as desired and based on availability.

Tax and service charges are $49.00 per room per night additional.
The fine print shows there is a $49 nightly fee on top of the $58 winning bid. The hotel room rate is now $107 per night and suddenly not so good a deal.
Surcharges

Monday – Thursday November 3 – 6 (11/3/2014-11/6/2014) for $120 per room per night
Friday – Sunday October 26 – 28 (10/26/2014-10/28/2014) for $100 per room per night
Monday – Wednesday October 6 – 8 (10/6/2014-10/8/2014) for $120 per room per night
Tuesday – Wednesday December 30 – 31 (12/30/2014-12/31/2014) for $120 per room per night
Monday – Thursday January 5- 8 (1/5/2015-1/8/2015) for $250 per room per night
Extra nightly surcharges apply: Fri $50, Sat $50
Plus, you will pay $50 more, $157 per night for a stay including a Friday or Saturday. There are five periods with additional nightly surcharge if your stay is in certain dates during October to January 2015. This is only 16 dates in the next 7 months, so not much of an impediment.
Starwood Hotels rate for Westin Las Vegas is $144 per night prepaid, nonrefundable rate or $152 per night AAA rate for a couple of different midweek stays I checked in November and December. SkyAuction would be a $37 per night savings if the bid remained at $58 per night. There is also a $20 processing fee for a successful bid.
Just keep in mind that you will likely not receive any hotel loyalty membership benefits for your stay purchased through SkyAuction.